Single Women Outbuy Single Men In Homeownership
Though there are still disparages in income for women, single women actually purchase homes twice as much as single men. In 2017, single women comprised 18 percent of all home purchases, while single men accounted for only 7 percent, according to the National Association of REALTORS®. Behind married couples, single women purchase the greatest number of homes and this trend continues to increase.
According to Jessica Lautz, NAR's director of demographic and behavioral insights, women tend to see home-buying as an investment and single women tend to pay more on their home purchase than single men—$185,000 compared to $175,000. This difference may be small, but women are buying homes at a much faster rate than men. This is why you may notice some sellers stage their home to appeal to a woman's taste.
Rising rent prices also have an influence on the ratio of female to male homebuyers. Through a survey conducted by Builders Digital Experience, rising rent was the reason 23 percent of women bought a home. Compare this to the average buyer at 16 percent. The women surveyed claimed they would rather pay a mortgage than pay rent.
As prices continue to rise, it's inevitable we'll be seeing more single women buying houses this year hoping to beat a surge in interest rates. If you're considering selling your home, remember, the largest pool of buyers are couples and, behind that, women...so know your audience!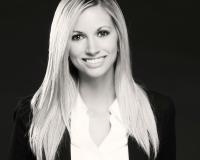 Author:
Liz Peters
Phone:
949-683-5374
Dated:
June 1st 2018
Views:
473
About Liz: An Orange County native and Team Manager of The Kurt Real Estate Group with a heavy background in bo...